Custom Orthotics and Shoes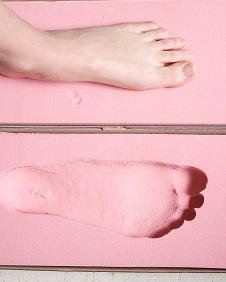 Customized and Designed for Comfort & Stability
Custom orthotics and footwear are orthopaedic devices specifically designed or modified for the individual to treat certain biomechanical foot disorders. They are designed based on a casted mold of the foot to alter or modify foot function. Having the right orthotic insoles in your shoes can significantly reduce ankle, knee, hip, and back pain.

At Natural Touch Rehabilitation Centre, our qualified team of specialists will assess, measure, fit, and mold the right orthotic insoles for you to ensure your comfort and satisfaction.



Call us to book an appointment at 905-281-8247 or just walk in to the clinic located In the Heart of Mississauga for a same-day appointment.​