Shockwave Therapy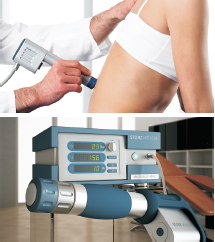 What can Shockwave Therapy Treat?
Myofascial points (MTrP) are the most frequent causes of acute and chronic pain in the locomotor system. Local improvement of perfusion, reduction of nociceptor activity and neuromuscular tone and local inter and intramuscular stretching are the physiological and mechanical axioms of MTrP therapy.





Call us to book an appointment at 905-281-8247 or just walk in to the clinic located In the Heart of Mississauga for a same-day appointment.​